Mark Long, Zombie's president and designer, established the web and game development studio in 1994 with co-founder Joanna Alexander. Based in Seattle, Washington, Zombie has designed and/or produced fifteen original titles for DOS, Windows 3.1, Windows 95, Windows 98, Windows 2000ME, Macintosh OS, Playstation, and Dreamcast formats. Zombie has also designed and developed a motion-based real time 3D ride for Disney's new DisneyQuest center in Orlando; and produced an award-winning MTV music video for KMFDM and Wax Trax Records.
In his time at Zombie, Mark has served as Executive Producer of Super Bubble Pop, the SPEC OPS series, Rainbow 6: Covert Ops, Atlantis, Shrapnel, Bodyglove's Bluewater Hunter, Spearhead, DisneyQuest's Cyber Space Mountain attraction, ZPC, Activision's Zork Nemesis, Locus, and Ice & Fire. Zombie's SPEC OPS: Stealth Patrol was the number-one selling Playstation title for third quarter 2000. The SPEC OPS series has sold more than one million copies worldwide.
Previously with Sarnoff Labs, Long's background is in defense simulation. As a member of Silicon Graphic's Advanced Products division technical advisory board, Long advised SGI on the technical requirements for virtual reality systems, collaborated with the National Science Foundation on a report to Congress on Virtual Reality, and co-chaired, with NASA and the Stanford Research Institute, a conference on next-generation virtual reality research. Long received a BS at the University of Texas, where he also received his commission in the U.S. Army.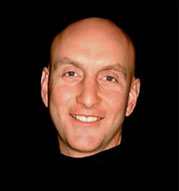 Mark Long